Nike KD 2 "Creamsicle"
This all-orange colorway of the KD 2 began the "Creamsicle" legend. What made this sneaker a topic of pop culture was that the entire OKC roster wore these during a nationally televised game.
Nike KD 2 "All-Star"
Durant's first All-Star Game happened in Dallas, TX, rocking this sick red/black colorway of the KD 2. Despite the low retail price, the sneakers fetch a high amount – if you can find them in new condition.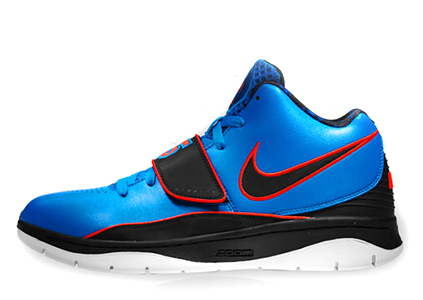 Nike KD 2 "Scoring Title"
Durant's scoring prowess became known when he won his first NBA Scoring Title in just his third year as an NBA pro. Nike dropped this limited edition colorway of the KD 2 honoring that fine achievement.