San Francisco is a seriously photogenic city. Having been based around this area for a period of time whilst in the US, I took advantage of the photography opportunities it presented to test out my Vanguard VEO gear. Which, it turns out, is just at home in the city as it in in locations as stunning as Yosemite and the Grand Canyon.
Today I want to share some of my favourite spots for photography in San Francisco, from my personal photography expeditions around the city. I'll also share some resources at the end which will help you find more locations for your own adventure. Just be aware – San Francisco has countless opportunities for photography, so you're going to need a while!
Let's get started with some of my favourite places to shoot San Francisco's iconic Golden Gate Bridge, and then move onto some other locations around the city.
The Best Photography Spots in San Francisco
Baker's Beach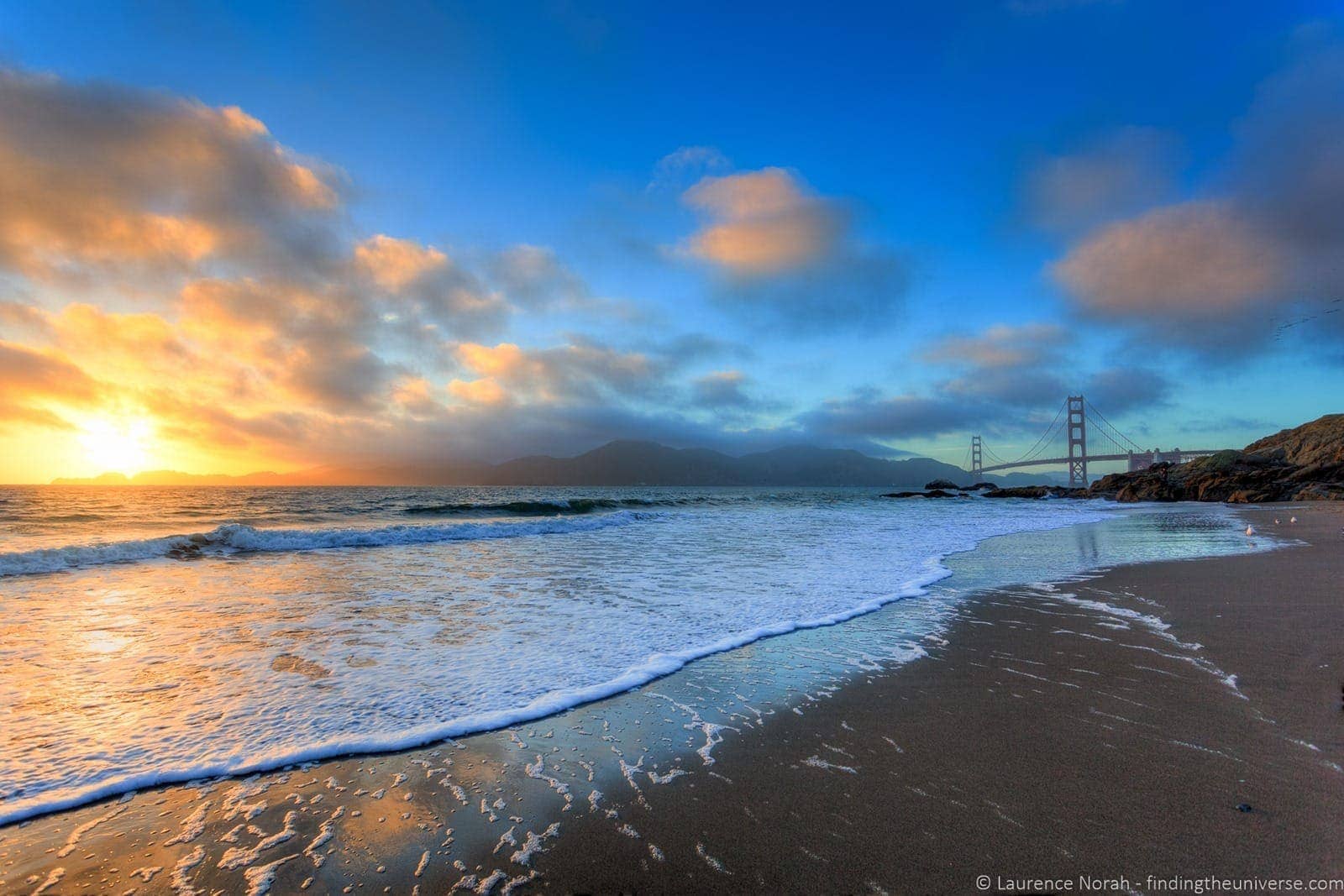 I'll start off with my favourite location in San Francisco for shooting the bridge, Baker's Beach. You'll have to park above the beach and walk down to it, but the view as the sun set across the water is just stunning.
You can also walk from here towards the beach for closer shots (although be aware of the tide!) if you want the bridge to seem larger. There are also some photogenic rocks the closer you get to the bridge for foreground composition.
I was pretty happy with just hanging out on the beach and enjoying the sunset though.