Barcelona is definitely one of my favourite European cities, and one I love to photograph. Today, as part of my series of photography location guides, I'm going to share with you some of the best photography spots in Barcelona to help you get the best photos when you visit.
After that, I'll share some general tips on visiting the city, everything from where to stay, when to come, and how to save money on your stay. But let's get started with:
The Best Photography Spots In Barcelona
Sagrada Familia
Gaudi's masterpiece, the giant cathedral known as the Sagrada Familia, is still far from complete, decades after the architect's death. Whilst it's fun to imagine what it will be like when completed, it's still an iconic location to photograph, both inside and out.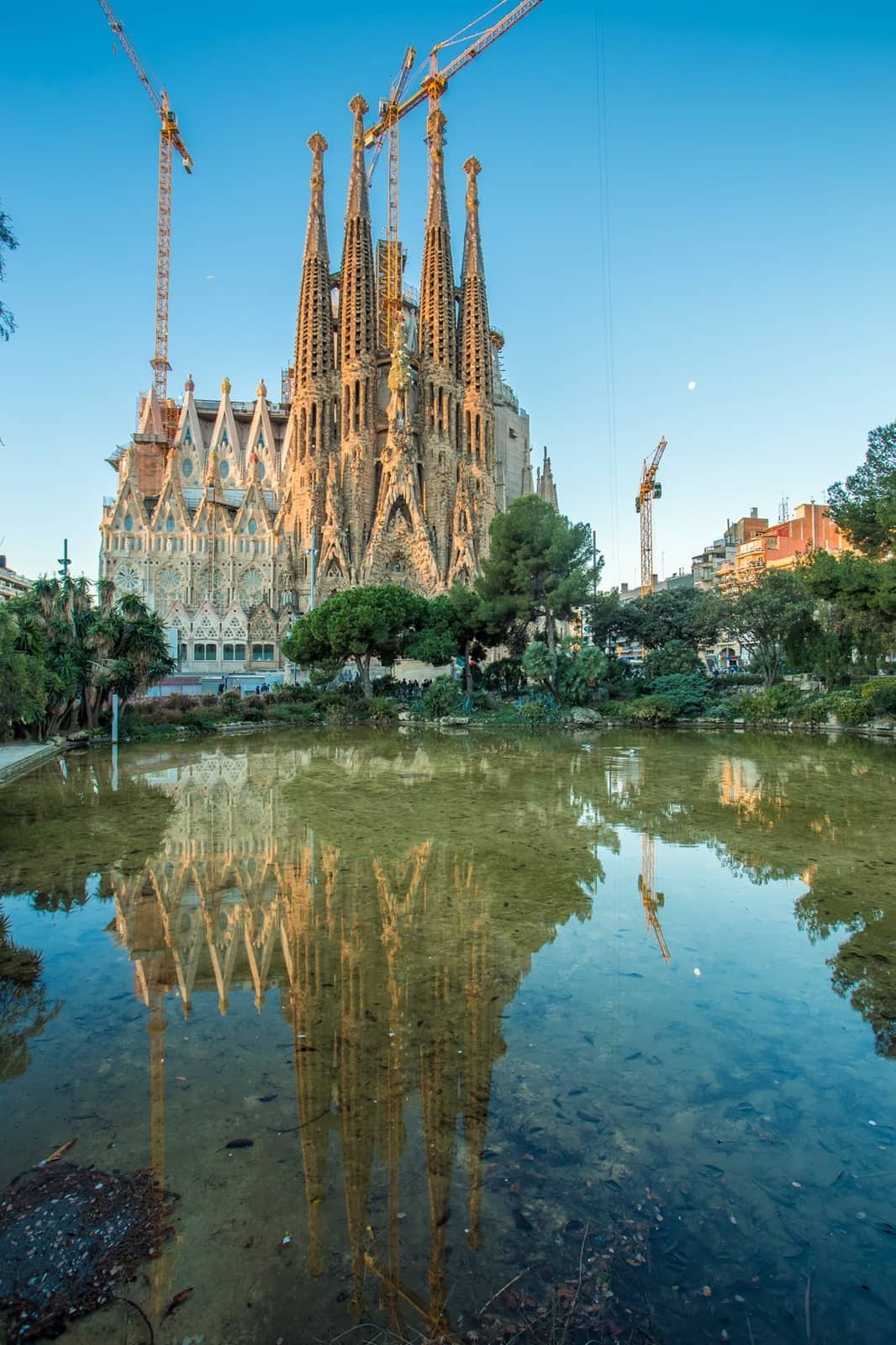 Outside, you've got the soaring towers to shoot, and countless details on the outer walls. Yes, there are cranes and scaffolding, but that's just part of the story. Shooting wise, I'd recommend heading to the Placa de Gaudi – a little park just over the road from the cathedral. Here you'll get a wonderful shot of the Sagrada Familia reflected in the small lake at the centre of the park.
The best time to visit is either at sunrise (when there will be far fewer people) or at sunset. The sunrise illuminates the front of the building, making some lovely warm colours on the stone. Sunrise is also a great time because it means you can get into the church itself first, and fire off some photos before the crowds descend. Inside, it's a true marvel to photograph, with a stunning coral like "forest" of support pillars. Unfortunately you can't use a tripod, but there's quite a lot of light in here, so you should be fine. Bring a wide angle lens to get as much in as you can!